GRASSROOTS ADVOCACY TRAINING
At the Expose AIPAC Mobilization
Washington, DC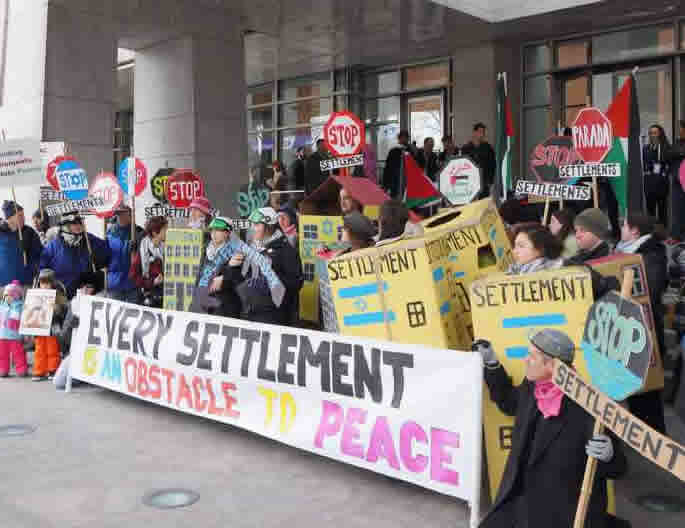 TAKE ACTION!
TELL CONGRESS:
AIPAC Doesn't Speak for Me!
AIPAC WANTS WAR WITH IRAN:
American's Don't!


GRASSROOTS ADVOCACY TRAINING
SCHEDULE OF EVENTS
PRESENTERS
PHOTOS


EXPOSE AIPAC MOBILIZATION
MASTER SCHEDULE
US CAMPAIGN ADS
JVP ADS
MEDIA COVERAGE
PHOTOS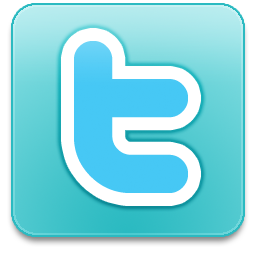 #sequesterAIPAC on twitter!


Presenters and Workshop Leaders:
(For a schedule of events, click here)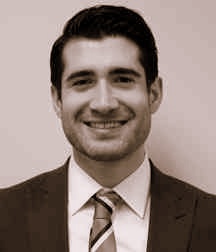 Jamal Abdi is Policy Director at the National Iranian American Council (NIAC) where he directs NIAC's efforts to monitor policies and legislation, and to educate and advocate on behalf of the Iranian-American community.  Abdi joined NIAC's team following his work in the US Congress as Policy Advisor to Representative Brian Baird (D-WA). As one of a small number of Iranian Americans working on the Hill, he served as a Congressional advisor, liaison, and expert on foreign affairs, immigration, and defense.  Prior to coming to DC, Abdi worked in his home state of Washington as a field organizer for national Congressional elections, coordinating and establishing grassroots campaign efforts in Seattle and Bellevue. He received his B.A. from the University of Washington in Seattle, majoring in Political Science with a focus on International Relations. Jamal has written for The New York Times, CNN, Foreign Policy, The Hill, The Progressive and Public Service Europe, and blogs at The Huffington Post and at www.niacinsight.com.  He is a frequent guest contributer in print, radio, and television, including appearances on Al Jazeera, RT America, NPR, BBC Radio, and VOA. Jamal will speak on the policy panel "AIPAC and the Politics of the Present."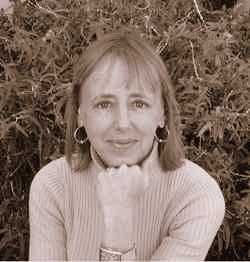 Medea Benjamin is a cofounder of both CODEPINK and the international human rights organization Global Exchange.  She has been an advocate for social justice for more than 30 years. Described as "one of America's most committed -- and most effective -- fighters for human rights" by New York Newsday, and called "one of the high profile leaders of the peace movement" by the Los Angeles Times, Medea has distinguished herself as an eloquent and energetic figure in the progressive movement. In 2005 she was one of 1,000 exemplary women from 140 countries nominated to receive the Nobel Peace Prize on behalf of the millions of women who do the essential work of peace worldwide. In 2010 she received the Martin Luther King, Jr. Peace Prize from the Fellowship of Reconciliation.  Since the September 11, 2001 tragedy,  Medea has been working to promote a U.S. foreign policy that would respect human rights and gain us allies instead of contributing to violence and undermining our international reputation.  Her work for justice in Israel/Palestine includes taking delegations to Gaza after the 2008 Israeli invasion, organizing the Gaza Freedom March in 2010, participating in the Freedom Flotillas and opposing the policies of the Israel lobby group AIPAC. A former economist and nutritionist with the United Nations and World Health Organization, Benjamin is the author/editor of eight books. Her latest book is called Drone Warfare: Killing by Remote Control, and she has been campaigning to get lethal drones out of the hands of the CIA. Her articles appear regularly in outlets such as The Huffington Post, CommonDreams, Alternet and OpEd News. Medea will moderate the policy panel "AIPAC and the Politics of the Present."


Mike Coogan is Legislative Coordinator and Manager of Finance & Administration at the U.S. Campaign to End Israeli Occupation. Mike joined the US Campaign after spending eight months volunteering as an English and photography teacher in Palestinian refugee camps. He holds a undergraduate degree in Political Science from University of Portland, in Oregon. He has been with the US Campaign since 2009, starting out as an intern, and now working full-time on a range of issues. Mike will co-lead the workshop on "Advocacy Training: Constituent Lobbying for Peace in Palestine/Israel."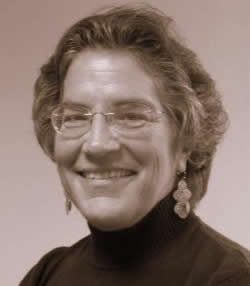 Phyllis Bennis is a Fellow at the Institute for Policy Studies where she directs the New Internationalism Project. She has been a writer, analyst, and activist on Middle East and UN issues for many years. In 2001 she helped found and remains on the steering committee of the U.S. Campaign to End Israeli Occupation. She also co-chairs the UN-based International Coordinating Network on Palestine, and since 2002 has played an active role in the growing global peace movement. She continues to serve as an adviser to several top UN officials on Middle East and UN democratization issues. Phyllis is the author of eight books, among them a series of Primers on US interventions in the Middle East and Central Asia including: Understanding the Palestinian-Israeli Conflict: A Primer (2009); Ending the Iraq War: A Primer (2009); Understanding the US-Iran Crisis: A Primer (2009); Ending the US War in Afghanistan: A Primer (2010). She is co-editor of Beyond the Storm: A Gulf Crisis Reader (1991) and Altered States: A Reader in the New World Order (1993).  Phyllis is also a fellow of the Transnational Institute in Amsterdam. Phyllis will give the keynote address "Towards A New US Role in the Middle East."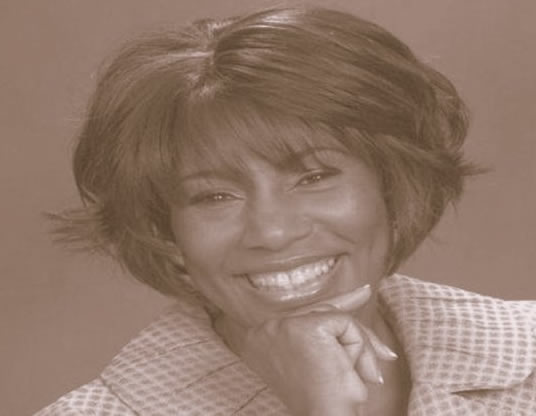 Rev. Carolyn Boyd is Adjunct Pastor at Plymouth Congregational United Church of Christ in Washington DC. A long-time activist for peace and justice, she has been involved in advocating for many local and national causes. Boyd has served as the national Co-Chair of Black Voices for Peace, and has worked with Every Church a Peace Church, among other organizations. She is an author and the host of "Spirit In Action", a Talk Show broadcast on DC's WPFW 89.3 FM radio. Boyd joined Interfaith Peace-Builders' 2011 African Heritage Delegation, her fourth visit to Palestine/Israel. Carolyn will speak at the Interfaith Peace-Builders social event "New Perspectives on Peace with Justice."


Mike Daly is Program Coordinator at Interfaith Peace-Builders. He has worked with the organization since 2004. Before coming to IFPB, he studied in Damascus as a Fulbright Scholar, worked as a public relations consultant with the United Nations Development Programme in Ramallah, and completed a year of intensive Arabic at the American University in Cairo. Mike has co-led three IPFB delegations, presented at numerous conferences and workshops and taken on leadership roles in national, regional and local organizing initiatives and coalitions. Mike will co-lead the workshop "Translating Experience into Action: Using Your Trip to Palestine/Israel to Launch Your Activism."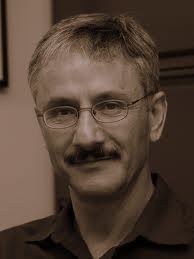 Philip Farah is a co-founder of Palestinian American Christians for Peace and the Washington Interfaith Alliance for Middle East Peace. A Palestinian born in Jerusalem, four years after his family lost their home in the 1948 War — the Nakba. Upon graduating from the American University of Beirut in 1968, he returned to occupied East Jerusalem and taught at several schools as well as Birzeit University in the West Bank. Before emigrating to the US in 1978, he was active in the first Palestinian-Israeli dialogue group opposed to the occupation. Philip's articles have appeared in the Huffington Post and other national publications and he co-led an Interfaith Peace-Builders delegation to Palestine/Israel in May 2012.  He lives with his wife and three children in the Washington Metro area where he works as an economist. Philip will speak on the policy panel "AIPAC and the Politics of the Present".


Shelley Cohen Fudge is the DC Metro Chapter Coordinator of Jewish Voice for Peace.  She also serves on the Steering Committee of the Washington Interfaith Alliance for Middle East Peace.   Shelley has over 25 years of experience in grassroots community organizing.  She speaks frequently at events in the Washington, DC area, and has led numerous presentations and training sessions at national conferences and workshops.  In addition, she has 20 years of experience as an environmental policy analyst on a wide variety of environmental issues.  She is the lead organizer of the Jewish Voice for Peace – DC Metro Chapter-sponsored DC SodaStream Boycott Campaign that was launched in July 2012, and is a member of the organizing committee for the recently launched national Interfaith Boycott Coalition. Shelley will co-lead the workshop "Boycott, Divestment and Sanctions Campaigns in Progress."


Havar is a grassroots group of Iranians, Iranian-Americans and allies who have joined together to categorically oppose any military action and the U.S.-led sanctions against Iran. They stand in solidarity with the Iranian people's struggle against war and sanctions and also against Iranian state repression. The goals of Havar are: to help build a principled and viable international anti-militarist movement that opposes military threats, sanctions, and all forms of foreign intervention against Iran, and opposes state repression inside Iran; and to find ways to work in principled solidarity with our counterparts in Iranian grassroots movements, and with people's movements for justice and freedom around the world. We both invite solidarity from people's movements for justice, and extend our own. Havar is co-leading the workshop " Stories from Iran: How Are Iranians are Suffering and Resisting."


Hanan Idilbi is a Palestinian-American attorney and member of the Interfaith Peace-Builders Board of Directors.  Currently living in Washington, DC, Hanan resided in her parents' hometown of Akka (in Palestine/Israel) for five years and spent a year in Egypt at the American University in Cairo where she studied Arabic literature.  She is currently a federal employment law attorney and was previously a litigator with a civil rights firm in DC.  Hanan served on the coordinating committee of the US Palestine Community Network (USPCN) from 2007-2009 and was a member of the DC Dabkeh Troupe, which promoted Palestinian culture through traditional folkloric dance.  She graduated summa cum laude from the American University Washington College of Law where she was a Public Interest/Public Service Scholar, participated in the International Human Rights Law Clinic, and co-chaired the Immigrants' Rights Coalition. Hanan will speak at the Interfaith Peace-Builders social event "New Perspectives on Peace with Justice."



Ramah Kudaimi is Membership and Outreach Coordinator at the U.S. Campaign to End Israeli Occupation.  Ramah has worked at several grassroots activist organizations including CODEPINK, the Washington Peace Center, and the Arab American Action Network. She has a Master of Arts degree in Conflict Resolution from Georgetown University and a B.S. in Journalism from Northwestern University. Her writing has been published by Al Jazeera English, The Progressive, Truthout, and more. Ramah will co-lead the workshop on "Boycott, Divestment, and Sanctions 101."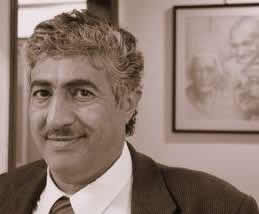 Jonathan Kuttab is a leading human rights lawyer in Israel and Palestine. Raised in Bethlehem and East Jerusalem, he graduated from Messiah College and the University of Virginia Law School. After practicing with a Wall Street law firm for several years, he returned to Palestine where he co-founded the Palestinian Center for the Study of Nonviolence, Al-Haq, Sabeel, the Mandela Institute for Political Prisoners, and the Human Rights Information and Documentation Systems (HURIDOCS). He is licensed to practice law in Palestine, Israel, and New York. Jonathan serves as Chairman of the Board of Bethlehem Bible College and of the Holy Land Trust. He has written extensively on international human rights and humanitarian law in the Occupied Territories, has taught law at Palestinian universities, and has lectured extensively throughout the United States and Palestine. He has received substantive recognition for his work, including in 1986 the "Rothko Chapel Award for Commitment to Truth and Freedom." Jonathan will speak as a respondent to the keynote presentation.



Father Sean McManus is the founder of the Irish National Caucus and initiator of the Holy Land Principles.  For almost forty years, Fr. McManus has been at the heart of the Irish-American campaign against injustice in Northern Ireland. The Irish National Caucus was a driving force that would diminish Britain's influence with the U.S. government. He successfully lobbied for Congressional action to stop the sale of U.S. weapons to the Royal Ulster Constabulary, and made the MacBride Principles on fair employment a reality. Fr. McManus has dedicated his life to the non-violent struggle for human rights, justice, and peace in Ireland.  His deep knowledge of the problem in Northern Ireland is matched only by his desire to find a solution.  Fr. McManus has an unequaled record of working on Capitol Hill on the Irish issue.  He has built up enormous good will for the Irish cause and is highly respected for the nonpartisan way he has pursued his mission.  He recently returned from an Interfaith Peace-Builders Delegation to Palestine/Israel, republished his memoir "My American Struggle for Justice in Northern Ireland. . . and the Holy Land," and launched the Holy Land Principles, based on the success of the MacBride Principles.  Father McManus will speak at the Interfaith Peace-Builders social event "New Perspectives on Peace with Justice."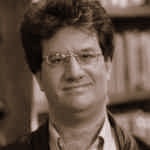 Robert Naiman is Policy Director at Just Foreign Policy. Mr. Naiman edits the Just Foreign Policy news summary and writes on U.S. foreign policy at Huffington Post. He is president of the board of Truthout. Naiman has worked as a policy analyst and researcher at the Center for Economic and Policy Research and Public Citizen's Global Trade Watch. He has masters degrees in economics and mathematics from the University of Illinois and has studied and worked in the Middle East. Robert will lead a workshop on "Moving the Ball in Washington Against AIPAC: What Are the Israel Lobby's Objectives and How Can We Promote Different Policies?" and speak as a respondent to the keynote presentation.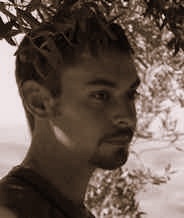 Jacob Pace is Communications and Advocacy Coordinator at Interfaith Peace-Builders, and staffs the San Francisco office. Jake joined the organization in 2007 after first traveling to the region with an IFPB delegation in 2003. He previously worked with Partners for Peace, the U.S. Campaign to End Israeli Occupation and the Resource Center for Nonviolence in Santa Cruz, California. He spent more than a year in Israel/Palestine between 2003 and 2005 working with the Applied Research Institute of Jerusalem in Bethlehem and the Palestinian Centre for Human Rights in the Gaza Strip. His work experience has focused particularly on media advocacy and grassroots organizing. He co-led IFPB delegations in 2008 and 2010. Jacob will moderate the keynote address "Towards A New US Role in the Middle East."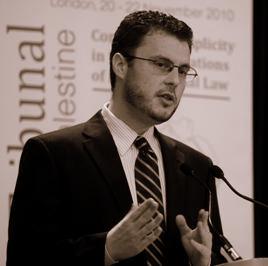 Josh Ruebner is National Advocacy Director at the U.S. Campaign to End Israeli Occupation. Josh is a former Analyst in Middle East Affairs at Congressional Research Service, a federal government agency providing Members of Congress with policy analysis.  He holds a graduate degree in International Affairs from Johns Hopkins University School of Advanced International Studies in Washington, DC. Ruebner's analysis and commentary on U.S. policy toward the Middle East appear frequently in media such as NBC, ABC Nightline, CSPAN, Al Jazeera, USA Today, Los Angeles Times, The Hill, Detroit Free Press, Huffington Post, Middle East Report, and more. He is the author of the upcoming book tentatively entitled Shattered Hopes: Obama and the Quest for Israeli-Palestinian Peace (Verso Books, 2013). Josh will co-lead the workshop on "Ending Military Aid to Israel."



Emily Siegel is Delegations Coordinator at Interfaith Peace-Builders. Emily holds a Master's Degree in International Peace and Conflict Resolution from the School of International Service at American University and a BA in International Relations, with minors in Sociology and Jewish Studies, from the University of Delaware.   Her undergraduate studies included time abroad at Israel's Ben-Gurion University, exploring Israeli society, politics, and Bedouin rights. The focus of Emily's Masters' Degree was on the intersection of justice and peace-building through education, including extensive research on identity formation in the Israeli school system and how peace education methods create social change. Emily has previously worked for Seeds of Peace, Partners for Peace, AMIDEAST, the US Institute of Peace, and as Assistant Director of Unity Programs at Abraham's Vision.  She is a trained facilitator and has co-facilitated dialogues focusing on US-Islam relations and the Israeli-Palestinian conflict.  She co-led an IFPB delegation in 2009. Emily will co-lead the workshop "Translating Experience into Action: Using Your Trip to Palestine/Israel to Launch Your Activism."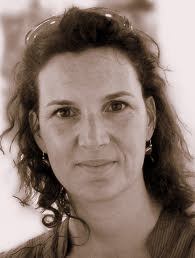 Rebecca Vilkomerson is Executive Director of Jewish Voice for Peace.  Rebecca has over fifteen years of experience in community organizing, advocacy, program development and fundraising in the United States and Israel. She has been an active member of JVP since 2002, and lived in Israel with her family from 2006-2009. In 2010, the Forward recognized her as one of the 50 most influential Jewish leaders in the U.S. Rebecca will speak on the policy panel "AIPAC and the Politics of the Present" and co-lead the workshop "Boycott, Divestment and Sanctions Campaigns in Progress."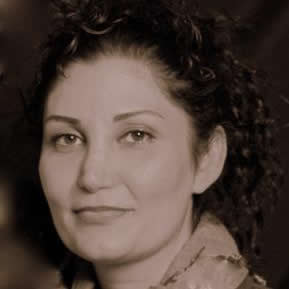 Leila Zand is the Director of the Task Force on the Middle East at the Fellowship of Reconciliation. Leila is an Iranian-American who lived in Iran during the Iran-Iraq war, the Iranian reconstruction period following the war, and the Iranian reform years. In 2000, Leila left Iran for the United States with her husband and twin daughters. As the organizer of FOR civilian diplomacy delegations to the Middle East, she helps to create bridges of understanding between the diverse peoples of the region and the people of the United States. Since immigrating to the United States, Leila has shared her experience of war in academic settings, peace rallies, and community gatherings. She has written numerous articles and essays, some of which have been translated into other languages and received international publication. Through writing and public speaking, Leila raises awareness about U.S. militarization in the Middle East and the impact it has on the lives of ordinary people, and she strives to make inroads to reconciliation. Leila will co-lead the Advocacy Training.


---
REGISTER TODAY TO GAIN IMPORTANT SKILLS FOR YOUR ACTIVISM!

CLICK HERE TO REGISTER!

CLICK HERE TO DOWNLOAD AND PRINT THE FLYER
This event is sponsored by:
Interfaith Peace-Builders, the Fellowship of Reconciliation, CODEPINK, and the US Campaign to End the Israeli Occupation

Click here to return to the Grassroots Advocacy Training 2013 main page